Hello Cherries!! Hope you are all well? Happy Summer Term. It has been lovely hearing from most of you about the amazing work that you have been doing at home. Please keep this up and keep letting me know how you're feeling and what you're enjoying doing at home too. I miss you all and I am so proud of you all and how you are all coping with this situation.
We will see each other again soon.
Take care and stay safe.
Miss Atkins xx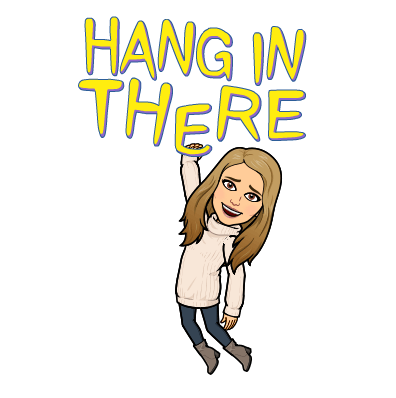 Comments (56)
Show Comments
Jack M
(less than a week ago)
I really hope that everyone is doing well, I am really excited to go back to school! Really want to see my friends. Also if you get in contact with Jan, please say hi to him for me! From Jack
Jamie W
(about a week ago)
Aww thank you all so much for the video, I've just watched it with my mum , we miss you all too , take care and see you all soon xx
Daisy
(less than a month ago)
Hi miss Atkins hope you are having a lovely day I,m helping my mom out today and I'm going to go on ttr after daisy xxxx
Jake B
(less than a month ago)
Hi Miss Atkins, I'm trying to print off the work sheets for maths for this coming week. However they aren't available and the site says that I need to buy a years membership for 19.99. Is that correct? Thanks Jake's Mum Anne
Miss Atkins
(less than a month ago)
Hi Cherries! It's Wednesday! Hope you are all well? I would love to hear what you have been getting up to this week, so please email me or add a comment to our webpage. Take care, Miss A xx
Daisy
(less than a month ago)
Hi miss atkins and cherry class I'm going to make my fact file today I've finished my challenge .I had to read a 200 page book in a day I done it yaaaaaay xxx
Daisy
(less than a month ago)
Hi miss atkins I've been working really hard I'm nearly on my 200 reads yay I'm having I've now got a pony and his name is Boris may Johnson we got him 2 days ago . Happy birthday ben for sunday .
Jan Zmrzlik
(less than a month ago)
Hi Miss Atkins, I have been doing my multiplication and I like the written method WAY more then the place value chart method. I have also been working on my division. I love this weeks English tasks on Water Cycle. Hope to see you soon Jan.
Ben
(less than a month ago)
Hi Miss Atkins, I got my 100 read today I have been working really hard every day.
Miss Oram
(less than a month ago)
Happy Birthday Ben! Hope you have had a good day! Best wishes Miss Oram
Show More Comments
Cherry Class -
Year 4
You are all superstars!! Stay safe and take care of yourselves and your families!
Well done to everyone keeping busy at home and learning lots of new things. Keep up the good work Cherry Class!!
Miss Oram's Creative Challenge!
Create a miniature garden in a tray using materials from your garden and small world toys.
A normal day in school:
If you want, you can use this as a guideline but adapt it to suit you.
- A morning activity (15min). Often quick maths arithmetic e.g. Ninja Numeracy, TTRockstars, Morningchallenge.com
- Chat about the day ahead/watching and discussing Newsround
- Maths (1 hour) - Break (15 min)
- English (1 hour) - Lunch (50 min)
- Spelling (15 min) Each lesson in a week will focus on one of the following: Learn the pattern (Spellzone can help), Practice the spellings (No Nonsense Spelling ideas help with this), Apply (write the words in sentences. Online dictionaries and thesauruses help with this) and lastly, Assess (a quick, no pressure test at the end of the week to see which ones are sticking and which need more practise).
- Foundation subject (1.5 hours). This could be one of the project tasks set in the homelearning books.
Reading or TTRS (20 min)
Please make sure you are doing physical exercise daily. Joe Wicks is doing a PE lesson at 9 am every morning on his youtube channel 'The Body Coach TV'.
Click here to see initiatives from Active Essex that support the whole family.
Check out ColchesterSSP twitter page for weekly activities to keep active.
Here is a link to Twinkl's home learning hub where you can gain access to a physical activity log and some 5 minute move workout cards.
Click here for a video message from the Captain of Colchester United Football Club, Luke Prosser.
Our learning behaviours are: Make Good Choices, Learn Together, Stay Focused, Be Proud, Show Respect, Never Give Up.