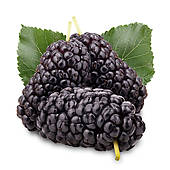 Mulberry Class - Year 6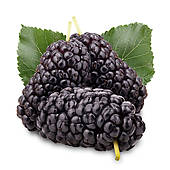 Well done Mulberry Class, you are all Superstars!
Our learning behaviours are: Make Good Choices, Learn Together, Stay Focused, Be Proud, Show Respect, Never Give Up.
Autumn Term (WW2):
History:
Geography:
Science:
Spring Term (The Americas):
Geography:
History:
Science:
Summer Term (Ancient Egyptians):
Science:
Our Topic
The Americas
Our topic for the Spring Term is The Americas.
As part of this topic we will be learning about the countries in Central, South and North America. We will be comparing key characteristics of these countries including human and physical features, weather, land use and flora and fauna. We will be looking at climate zones and wonders of the world. We will be learning about the Amazon rainforest and how deforestation is affecting this. In DT we will be designing and making our own rainforest buggies. In art we will be looking at the work of Frida Kahlo and create our own rainforest animals out of clay.
As part of this topic we will also be learning about the ancient Maya. We will be looking at the development of the Mayan civilisation and the key individuals within this civilisation. We will finding out about the gods they worshipped, the games they played and the writing and number systems they used.
Our Science units this term are 'Living things and their habitats' and 'Evolution and Inheritance'. As part of our living things unit we will be finding out about how living things are classified into broad groups, including micro-organisms, plants and animals. We will also be giving reasons for classifying plants and animals based on specific characteristics. Within our evolution and inheritance unit we will be recognising that living things have changed over time and that fossils provide information about living things that inhabited the Earth millions of years ago. We will also identify that living things produce offspring of the same kind, but normally offspring vary and are not identical to their parents. We will be looking at inherited characteristics and how animals adapt to suit their environment.
Our maths units this term are: Fractions, Geometry: Position and Direction, Number: Decimals, Number: Percentages, Algebra, Measurement: Converting Units, Measurement: Perimeter, Area and Volume and Number: Ratio.
Our English Units are: Adventure stories, Balanced argument, Survival story, Diary writing, Non-chronological reports and Riddles.
Information for Parents
Start time: 8:45am
End time: 3:00pm
Monday and Thursday are our PE days. Earrings must be taken out and long hair tied back for P.E sessions.
Greater Depth Learning
Follow these links to find resources, activities and games for working at Greater Depth in: